The Luzerner Sinfonieorchester, orchestra-in-residence of the KKL Luzern, is hosting this year's ICMA Gala and Award Ceremony on May 10, at the KKL. As Switzerland's oldest symphony orchestra, it has gained an international standing and is perceived as one of the leading Swiss orchestras. Strongly anchored in Lucerne, a city with a worldwide reputation for music, the orchestra offers a number of concert cycles and organises the Zaubersee Festival of Russian chamber music in Lucerne. It also acts as the opera orchestra of the Lucerne Theatre. James Gaffigan was appointed Chief Conductor of the orchestra in the 2011/12 season.
The Luzerner Sinfonieorchester was founded in the course of the 1805/06 season, a time that saw the emergence of Beethoven's Violin Concerto as well as his Fourth Symphony and Fourth Piano Concerto. As an ensemble with a 200-year history, it understands how to mediate successfully between tradition and innovation. The orchestra embraces music of a contemporary character, commissioning work from composers such as Sofia Gubaidulina, Rodion Shchedrin, Thomas Adès and Wolfgang Rihm. The Luzerner Sinfonieorchester fosters young artists through concert formats such as Rising Stars, lunchtime concerts and the Arthur Waser Award. It maintains its own orchestral academy and a comprehensive outreach programme, for which it was awarded the Junge Ohren prize in 2018 (Pizzicato reported, read the article here.)
Leading conductors such as Constantinos Carydis, Thomas Dausgaard, Lawrence Foster, Marek Janowski, Juanjo Mena, Andris Nelsons, Jonathan Nott, Michael Sanderling, John Storgårds and Pinchas Steinberg understand what it takes to make the most of the creative potential offered by this cosmopolitan ensemble. Closely associated with the orchestra are soloists of international renown – these include Martha Argerich, Joshua Bell, Rudolf Buchbinder, Gautier and Renaud Capuçon, Vilde Frang, Nelson Freire, Vadim Gluzman, Hélène Grimaud, Hilary Hahn, Steven Isserlis, Truls Mørk and Daniil Trifonov.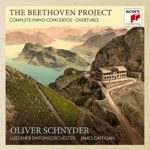 The Luzerner Sinfonieorchester has, to date, been invited to perform in 80 cities across 25 countries and four continents and has featured in some of the world's most prestigious concert venues, including the Concertgebouw, Amsterdam; the Philharmonie, Paris; the Barbican Hall, London; the St. Petersburg Philharmonia; the Grosse Festspielhaus, Salzburg; the Tchaikovsky Concert Hall, Moscow; the Seoul Arts Center; and the Suntory Hall, Tokyo. It was the first Swiss orchestra to play the Ravinia Festival in Chicago, the Festival de Pâques in Aix-en-Provence and the Bologna Festival. The orchestra regularly tours in Asia, such as in Japan, China, South Korea, India and Singapore. Other tours and engagements have seen it appear in Germany, Israel, Italy, Spain, Turkey, Argentina, Brazil, Columbia and Uruguay.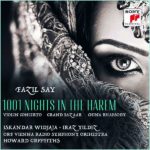 The orchestra's international profile is reflected in its CD and DVD recordings: most recently Sony Classical published a CD with works by Turkish composer Fazil Say (Pizzicato review), Beethoven's piano concertos with Oliver Schnyder and some overtures (Pizzicato review) and a high-profile performance of Brahms' Violin Concerto has appeared under the BIS Records label (Pizzicato review).
Other recordings include albums with works by Saint-Saëns (Pizzicato Supersonic), and Dutilleux (Pizzicato review) and Wolfgang Rihm's symphony Nähe fern, all for the French label Harmonia Mundi.
The orchestra has also recorded a DVD (Top Music Recordings 2014 – New York Times) of works by Shchedrin, Dvorak and Shostakovich for Accentus Music.