For the 2018 International Classical Music Awards the ICMA Jury has once again selected musicians and organizations that have distinguished themselves through outstanding achievements. The independent and international Jury has chosen their favorites from 357 nominated audio and video releases.
Jury President Remy Franck said: « Running now for eight years, ICMA has become a huge annual celebration and a widely respected benchmark of musical excellence. One of the reasons for this recognition is that our Jury is not influenced by any sort of lobbying during the process of picking the winners. To begin our voting, we had again a strong nomination list, and our goal was to only pick out the best of the best. The Jury has, as in past years, identified where those highest standards can be seen and heard, and the musicians honored in 2018 are testament to the world's thriving and vibrant music community. »
Herbert von Karajan's favorite baritone, José van Dam, receives the Lifetime Achievement Award, Manfred Honeck, Music Director of the Pittsburgh Symphony Orchestra, is ICMA's Artist of the Year. The Young Artist of the Year Award goes to the outstanding Luxembourgian-Austrian percussionist Christoph Sietzen. With the National Polish Radio Symphony Orchestra hosting the Award Ceremony and the Gala Concert in April 6 in Katowice, the ICMA Jury paid special attention to the Polish music life and awarded an Outstanding Young Polish Artist Award to pianist Szymon Nehring. The winner of the Discovery Award, which ICMA organizes in collaboration with the International Music Academy of Liechtenstein, is the sixteen-year-old Chinese flutist Yu Yuan.
Alpha is Label of the Year, and among the other winners are the Krzysztof Penderecki Center Luslawice, the National Symphony Orchestra of the Polish Radio in Katowice and Melodiya for its Anthology of Russian Symphonic Music.
Among the audio and video awards the recipients are Capella de Ministrers, Stefan Temmingh, Philippe Jaroussky, Véronique Gens, Lukasz Borowicz, Krystian Zimerman, Quartetto di Cremona, Sol Gabetta, Cornelius Meister, Alexander Liebreich, Hannu Lintu, Herbert Blomstedt and Markus Poschner.
The ICMA Jury is looking forward to welcoming the winners at the Award Ceremony and Gala Concert on April 6 at the magnificent concert hall of the National Symphony Orchestra of the Polish Radio in Katowice, conducted by Alexander Liebreich.
SPECIAL AWARDS
LIFETIME ACHIEVEMENT AWARD


José van Dam
ARTIST OF THE YEAR


Manfred Honeck
YOUNG ARTIST OF THE YEAR


Christoph Sietzen
OUTSTANDING YOUNG POLISH ARTIST

Szymon Nehring
SPECIAL ACHIEVEMENT AWARDS
Krzysztof Penderecki Center Luslawice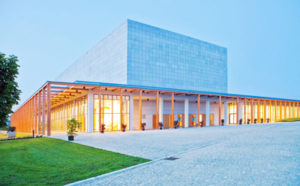 Polish National Radio Symphony Orchestra in Katowice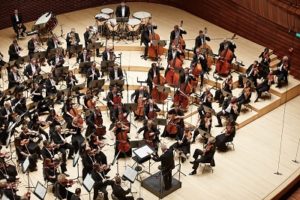 Melodiya: Anthology of Russian Symphonic Music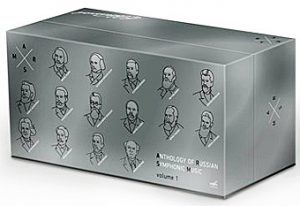 AUDIO & VIDEO CATEGORIES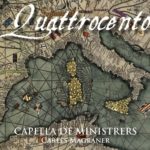 EARLY MUSIC
Quattrocento – Musica y danza de la Corona de Aragon en Napoles
Capella de Ministrers, Carles Magraner
Capella de Ministrers
CDM 1742
BAROQUE INSTRUMENTAL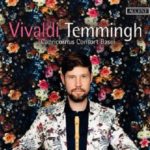 Vivaldi: The Concertos for Recorder
Stefan Temmingh, Capricornus Consort Basel
Accent
ACC24332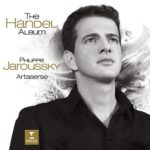 BAROQUE VOCAL
The Händel Album
Philippe Jaroussky, Artaserse
Erato
190295774455
VOCAL RECITAL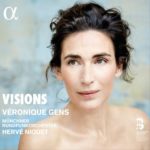 Visions
Bizet – Bruneau – David – Février – Franck – Godard – Halévy – Massenet – Niedermeyer – Saint-Saëns
Véronique Gens, Münchner Rundfunkorchester, Hervé Niquet
Alpha
279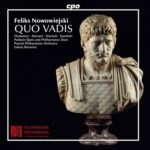 CHORAL
Felix Nowowiejski: Quo vadis
Wioletta Chodowicz, Wojtek Gierlach, Robert Gierlach, Slawomir Kaminski
Podlasie Opera and Philharmonic Choir, Poznan Philharmonic Orchestra
Lukasz Borowicz
cpo
5550892
OPERA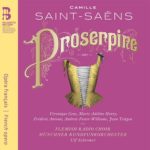 Camille Saint-Saëns: Proserpine
Veronique Gens, Marie-Adeline Henry, Frédéric Antoun, Andrew Foster-Williams
Jean Teitgen
Münchner Rundfunkorchester, Flemish Radio Choir
Ulf Schirmer
Ediciones Singulares
ES1027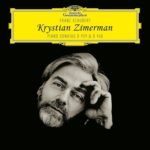 SOLO INSTRUMENT
Franz Schubert: Piano Sonatas D 959 & D 960
Krystian Zimerman
Deutsche Grammophon
4797588
CHAMBER MUSIC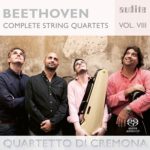 Ludwig van Beethoven: Complete String Quartets Vol. VII & VIII
Beethoven: Quartets op. 18/2 & op. 59/3 – op. 18/3 & op. 74
Quartetto di Cremona
Audite
92.689 + 92.688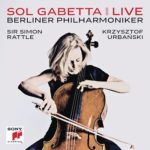 CONCERTOS
Elgar: Cello Concerto – Martinu: Cello Concerto No. 1
Sol Gabetta
Berliner Philharmoniker
Simon Rattle, Krzysztof Urbanski
Sony Classical
88985350792
SYMPHONIC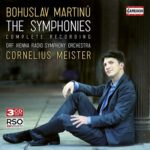 Bohuslav Martinu: The Symphonies
ORF Vienna Radio Symphony Orchestra
Cornelius Meister
Capriccio
C5320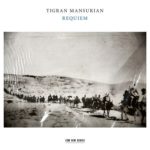 CONTEMPORARY
Tigran Mansurian: Requiem
Anja Petersen, Andrew Redmond
RIAS Kammerchor Berlin, Münchener Kammerorchester
Alexander Liebreich
ECM
4814101
ASSORTED PROGRAMS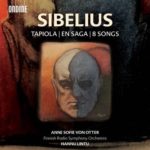 Jean Sibelius: Tapiola – En Saga – 8 Songs (Orch. Aulis Sallinen)
Anne-Sofie von Otter
Finnish Radio Symphony Orchestra
Hannu Lintu
Ondine
ODE12895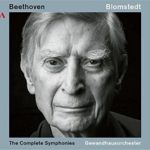 BEST COLLECTION
Beethoven: The Complete Symphonies
Simona Saturova, Mihoko Fujimura, Christian Elsner, Christian Gerhaher
MDR Rundfunkchor, GewandhausChor & GewandhausKinderchor, Gewandhausorchester Leipzig
Herbert Blomstedt
Accentus Music
ACC80322
HISTORICAL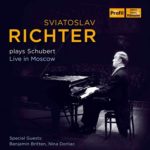 Svjatoslav Richter plays Schubert
Live in Moscow, 1949-1963
Svjatoslav Richter
Profil
PH17005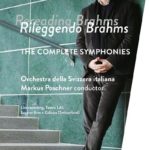 DVD PERFORMANCE
Rereading Brahms
Brahms: The Symphonies
Orchestra della Svizzera Italiana
Markus Poschner
Sony Classical
88985388869
DVD DOCUMENTARIES
No Award given