Volume 2 of the ongoing Ravel Edition is consecrated to the Piano Concerto in G Major (1929-1931). This revised edition was commissioned by the Orchestre national d'Auvergne, the Orchestre des Champs-Élysées, the Orchestre philharmonique de Monte-Carlo and the Orchestre national du Capitole de Toulouse. It is based on the orchestral manuscript, scores by Marguerite Long, sketches and proofs of the Two-Piano Reduction and scores by Ravel's contemporaries.
About 40 pages contain all the documents used for the establishment of this 2019 edition, corrections and notes identifying editorial problems, omissions and errors in the first editions of the work.
François Porcile wrote the introductory text Le dernier défi du fakir Ravel on the history of the work and its reception. Another text, Au plus près d'une œuvre, was written by pianist Claire-Marie Le Guay and conductor Louis Langrée. The bilingual volume (French-English) also comprises a lot of other documents, contemporary reviews, a rich iconography (mostly unpublished photographs from the Marguerite Long Collection), facsimile reproductions of pages from the orchestral manuscript and the two piano proofs as well as scores from the first edition of December 1931 and January 1932 (belonging to Piero Coppola, Charles Münch, Robert Casadesus, Nicole Henriot-Schweitzer, etc.).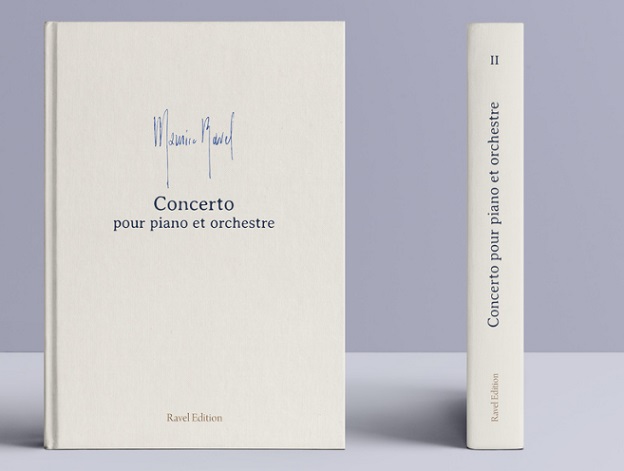 The new revised edition was directed by François Dru, with Cédric Tiberghien (pianist), Benjamin Attahir (composer) and conductors Louis Langrée, Ludovic Morlot, Adrien Perruchon and Pascal Rophé belonging to the reading panel.
The revised edition will be premiered on Friday 10 January 2020 by Javier Perianes (piano), with the Orchestre national du Capitole de Toulouse, under the baton of Josep Pons.
More about this beautiful and essential new publication can be found here.